by Ronnie Charrier
Whether your old man fancies himself a cowboy who strikes matches against his stubble and wrestles with wild bears, or drives a minivan and hasn't been camping since he was in Boy Scouts, we've got a gift guide for him that's sure to get him excited for a little outdoors adventure!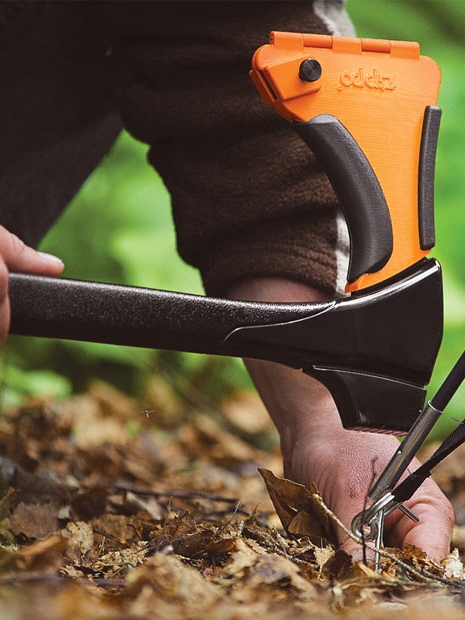 Few items can make you feel as outdoorsy as an axe. When your dad carries this Zippo axe into camp, he'll be set with a bow saw that cuts oak up to 4" in diameter, a mallet, a stake puller, and a hatchet with a 5" blade. Call it a handy camp tool or a survival tool; it's one tool that let's him leave three others at home.
For the outdoorsman who wants to travel light, but still stay warm, meet the Rumpl blanket. Made from the same technical fabrics as your favorite sleeping bag, a Rumpl blanket will keep you warm and comfortable while out in the wild. Packing down to the size of softball, these blankets are portable, water repellent and with rip-stop material, they'll last longer than your average blanket!
Is your dad thinking of taking up running? Iffley Road is a British based running wear brand producing technical running wear with a stylish, old-school look. For it was at this Oxford running track in 1954 that Sir Roger Bannister broke the seemingly impossible 4 minute barrier for the mile. Everything about these kits feel high quality and if your dad lives somewhere a bit colder, their merino line is perfect!
Every dad will have an occasion or two that requires traveling with a suit, but that doesn't mean they have to substitute style. A leather garment duffle bag like the ones from Floto allows for packing a suit AND any other clothing and shoes in one bag. The inside has 2 multi-function pockets for shoes, tablets, and bulky charges. Uni-zipper design provides easy access to inside storage when traveling through TSA.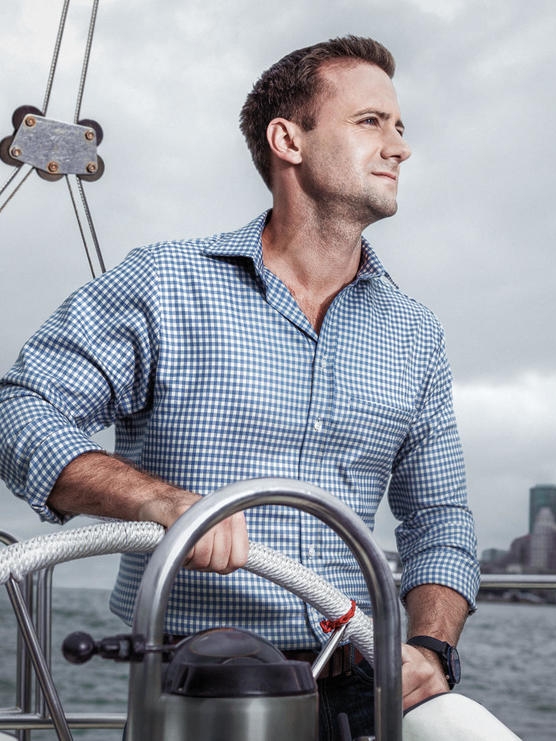 Shirts are an essential item in every man's wardrobe. But cotton shirts are high maintenance, especially for the active guy with a mobile lifestyle. Every guy should experience what it feels like to wear a Hardvark Tailored Performance shirt. Made from superfine woven merino wool, this shirt is designed for climbing mountains, cycling and skiing, but is stylish enough to wear to the pub or, more likely, to the playground. The technical fabric regulates temperature, wicks moisture, stretches, and is naturally odor and crease resistant, so it doesn't even need ironing.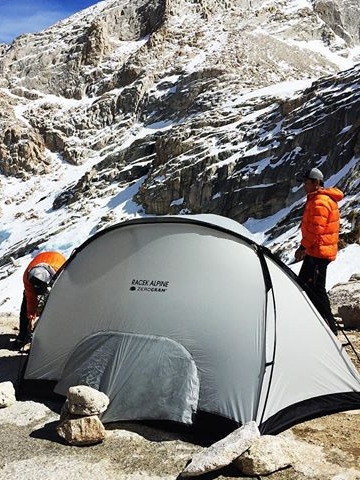 Every man should have a tent, but your dad should have the BEST tent. Zerogram tents were designed for through-hikers and are light, roomy, and quick to set up, with both putting up and taking down taking less than 5 minutes. The whole tent, including stakes and footprint, packs into a compression sack and weighs about 4 pounds.
Nothing says "I'm a man of the outdoors" quite like this rugged sweater that was inspired by a jumper worn by Sir Ernest Shackleton and his men in the Antarctic, as seen in photographs taken a century ago. From its basket weave pattern to its insulating roll neck, the Signature Sweater is a solid sweater that offers warmth, comfort and style in equal measure, imparting a quietly rugged look.